January 2020 Golden Apple Teacher Award Winner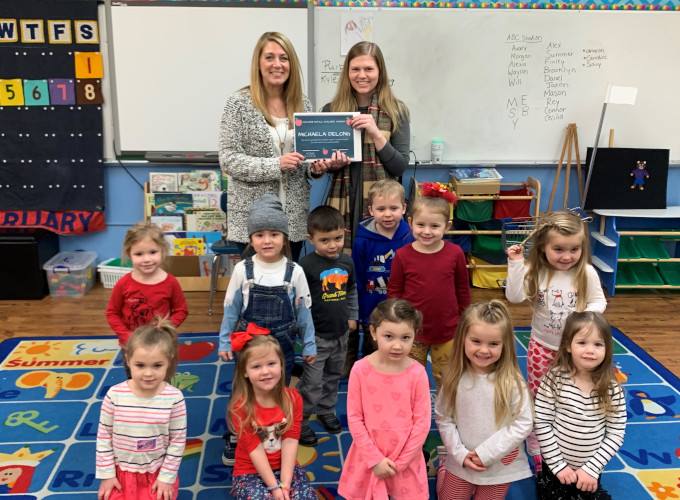 Michaela DeLong, a preschool teacher at Holy Cross School in Mendota, has been named the Golden Apple Teacher Award winner for January 2020.
Presenting her with her award is FSB Vice President of Marketing Jan Phalen. Her class was so proud of their teacher they wanted to get in the picture too!
For winning, Miss DeLong receives a $100 VISA gift card from First State Bank and a $100 gift certificate from School Tool Box.
Nominate your favorite teacher for the February Golden Apple Teacher Award here: https://bit.ly/2NkcNNO. Previous nominees will remain eligible for the award.