December 2019 Golden Apple Teacher Award Winner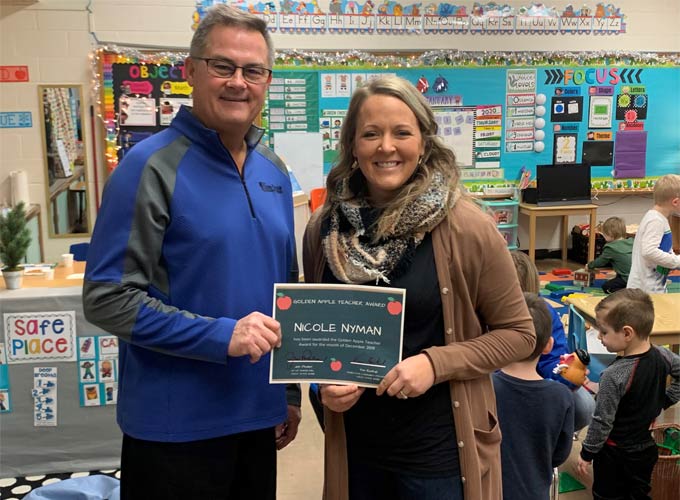 Nicole Nyman, a Preschool teacher at Douglas Elementary in Princeton, was awarded the First State Bank Golden Apple Teacher Award for December 2019.
Presenting Mrs. Nyman with her award is Princeton Community President Tim Kunkel. For winning, Mrs. Nyman receives a $100 VISA gift card from First State Bank and a $100 gift certificate from School Tool Box.
Some of the things Mrs. Nyman's nominators said about her include 'Her students love her, she always goes the extra mile to spend a couple extra minutes with each child... She loves all her students equally... She has given my daughter the confidence she will need to succeed in school."
Nominate your favorite teacher for the January Golden Apple Teacher Award here: https://bit.ly/2NkcNNO. Previous nominees will remain eligible for the award.